Introducing…
HerbaSleep Under-Eye Mask — The "Overnight" Youth-Booster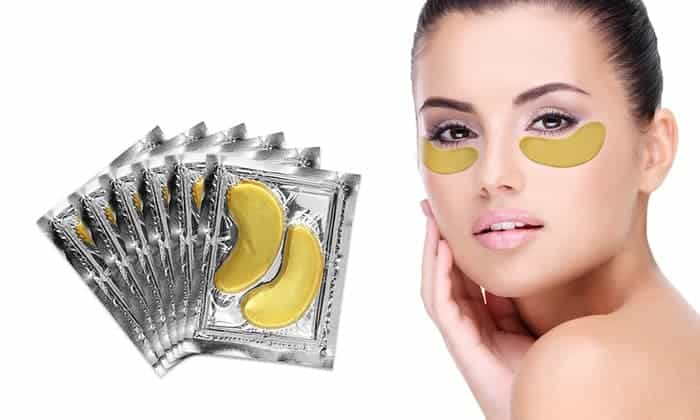 If you suffer from under-eye wrinkles or crow's feet… you know these fine lines can really take their toll on your appearance.
Often, they can make you look tired, fatigued, and exhausted — and even worse, make you appear years older than you actually are.
So if you're looking for the perfect way to soothe dark under-eye circles or crow's feet… and give your skin the "youth boost" it deserves…
Then HerbaSleep Eye Mask may just be the answer.
You see, HerbaSleep is the herbal-infused under-eye mask you can do right before bed…
Giving you a brighter, more youthful-looking appearance by morning!
Here's how it works:
HerbaSleep is an under-eye mask uniquely formulated with advanced skin-nourishers — to help soothe the delicate eye area. Simply wear your mask for 15-20 minutes before bed, remove and pat in remaining product. Apply your night cream or eye cream as usual, then go to sleep… and wake up feeling refreshed! Each HerbaSleep mask is infused with a blend of chamomile and lavender to help calm your skin (and your mind) before bed.
After using HerbaSleep, you'll notice:
Dramatically smoother-looking skin

A noticeably younger appearance

Fresher, more visibly hydrated-looking skin

Reduced look of crow's feet and under-eye bags
… so you get a major confidence boost with each and every use!
With HerbaSleep, you're not just soothing your skin…
You're actually getting a total facial transformation!
So go ahead and give HerbaSleep a try… and get ready to see a younger you!

Brittany Artwohl has been professionally writing health, fitness and wellness-related copy since 2009. Her work has appeared in publications including NaturalNews.com, and MountainWeeklyNews.com. Brittany holds a bachelors degree in Advertising and English from Northern Arizona University and has been a certified fitness instructor since 1997.