Prostate cancer affects one in seven men, most commonly around 70 years old. Recently, a new vaccine that targets prostate cancer was presented by scientists.
By kick starting the body's immune system to target and kill cancer cells in a method known as immunotherapy, the vaccine prevented the spread of tumors for 77 percent of patients in a clinical trial. After receiving the vaccine, 45 percent saw tumor shrinkage as well.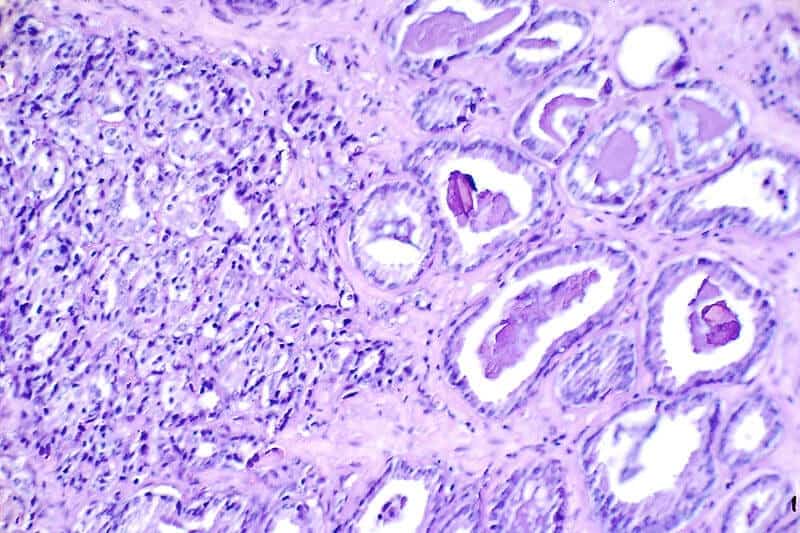 Twenty-two men diagnosed with prostate cancer participated in the beginning trials of the new treatment to determine whether the treatment would actually shrink the cancer. At the end of the study period, 17 of the patients had clinically stable disease, the scientists said.
The form of immunotherapy being used is not as challenging as chemotherapy or radiotherapy, as it does not have the same energy-draining side effects. The vaccine's possible release to the public isn't known, and clinical trials can take 10 to 15 years.
The vaccine is proof that the field of prostate cancer is constantly changing in forms of treatment, Sumit Subudhi of the University of Texas Cancer Center said.
Related: Task Force Dials Back on Prostate Screening Recommendations
"In the field of immunotherapy, prostate cancer has seen much promise and potential in changing the way this disease is treated and cured," she said. "In 2010, sipuleucel-T, a cell-base vaccine, became the first prostate cancer immunotherapy approved by the FDA, with numerous other immune-based treatments following later."
Prostate cancer is highly treatable in its early stages and has high survival rates. After the cancer spreads, the survival rate drops to 30 percent, Subudhi said.
"As the second most common male cancer in the world, prostate cancer affects roughly 1.1 million people and kills more than 300,000 people each year, which represents about 4 percent of all cancer deaths worldwide," she said. "Prostate cancer, the eighth leading cause of cancer-related deaths, will impact an estimated 1 in every 7 men in their lifetimes."
Related: Yoga May Improve Side Effects of Prostate Cancer Treatment
Subudhi said when a patient's prostate cancer doesn't respond well to hormone therapy, often considered the first line of defense against the cancer, there are few treatment options left.
"Most current developing immunotherapies for prostate cancer are investigating the more targeted treatment of advanced stage disease," she said.
She said prostate immunotherapy studies are being conducted in seven categories known as therapeutic vaccines, oncolytic virus therapies, checkpoint inhibitors, adoptive cell therapies, adjuvant immunotherapies, cytokines and monoclonal antibodies.
Tori Linville is a freelance writer and editor from Clarksville, Tennessee. When she isn't writing or teaching, she's faithfully watching her alma mater, the University of Alabama, dominate the football field.